2022 Summer Adaptive/Wheelchair Tai Chi for Veterans Virtual Instructor Advanced/Certification Training Program
Presented by Dr. Zibin Guo's Applied Tai Chi for Veterans 

& Adaptive Tai Chi International
In collaboration with the Adaptive Tai Chi International (a not-for-profit Organization), Dr. Zibin Guo is pleased to announce the fourth annual "Dr. Zibin Guo's Applied Tai Chi Program™ (Adaptive Tai Chi for Veterans Program)" Instructor Training Workshop.
Program Structure:
The focus on this training program is to provide participants with more in-depth training on the methods, applications, ideas, principles and various clinical and non-clinical adaptations/applications of the 7-posture Applied Tai Chi program. The benefits and use of music and metaphors will also be discussed.
The training program is divided into 6 Units. 
Unit 1. Sitting form

Unit 2: Standing form

Unit 3: Walking form

Unit 4: Wheelchair form

Unit 5: Warm ups and 8-piece Brocade Qigong

Unit 6: Lecture
Each of the 6 units is a 2-hour long interactive session, and participants will be required to complete all units. These sessions will be led by Drs. Guo, Johnson, and a team of experienced instructors.
Training Group and Schedule
Units 1 – 5:  3 separate sessions will be offered for each of these 5 units.  In the registration form, applicants will have the opportunity to indicate their preferred time of participation, and we will assign the group participants according to your preference and availability. Registration link may be found on the right-hand side of this page. 
Participants can sign up for each of the 5 training units in no particular order.
Unit: 6: There will be no individual session for this unit.  All participants are required to participate in this final lecture session at the same time. 
This session will provide participants a more in-depth understanding and discussion of the rationales, purposes and methods of the 7-posture Applied Tai Chi program.  A focus of this lecture will also be on ways to become a more effective instructor. Participants will also have the opportunity to discuss any questions they have at this session. 
CEUs (Continuing Education Units)
12 contact hours will be counted for this training participation.  UTC will issue 1.2 CEUs for each training participant who requests them on the registration form. 
Certification
Those who have previously completed a training course with Dr. Guo or Dr. Johnson will be eligible for CERTIFIED INSTRUCTOR status upon successfully completing this workshop.
Certification is included at no extra cost. 
Training Fee
The training fee is $390.00.
Click here to be taken to the registration process.
Instructor Certification Process
One of the major objectives of this training is to provide qualified training participants the opportunity to become certified as an Applied Tai Chi Chuan Instructor.
The general requirements for the Applied Tai Chi Instructor Certification are:
Complete the 18-hour training conducted by Drs. Guo or Johnson
Complete this Advanced Training Program
A minimum of 20 hours program implementation
Evidence of proficiency in performing the 7- Posture Applied Tai Chi program, including the seated, standing, walking and wheelchair forms.
After completing the Advanced Training Program, each certification candidate can request a Zoom session with Drs. Guo and Johnson to complete the requirement of "Evidence of proficiency in performing the 7- Posture Applied Tai Chi program".
Complete a written exam
Once the candidates complete requirement number 4, they will receive a written test of five essay questions. The candidates will have 10 working days to complete and submit the answers.
This is one of the most memorable learning experiences of my life. Even when I was stressed and busy, I always felt better once class got started. It's motivated me to improve, and constantly seek additional opportunities with the adaptive Tai Chi and even other forms.
---
June 11 - 18
Virtual / On-line
Registration Fee: $390.00
The fee includes:
Instructors:This training will be conducted by Dr. Zibin Guo, Dr. William Johnson and a team of experienced instructors. Click here to read about our instructors.
Click below to register.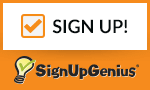 ---
---
---
Adaptive Tai Chi International is a non-profit organization who's vision is to improve the physical and psychological wellbeing, as well as to enhance the quality of life of people with disabilities worldwide, through the use of adaptive Tai Chi programs.
---
Dr. Zibin Guo's Applied Tai Chi Program™ (Adaptive Tai Chi for Veterans Program)
BIO: ZIBIN GUO
Dr. Zibin Guo is a UC Foundation Professor in medical anthropology at the University of Tennessee Chattanooga and a Tai Chi Master. In 2005 Dr. Guo developed a form of wheelchair Tai Chi Chuan (TCC) program making a traditional healing/martial art accessible to people with ambulatory limitations. A key feature of this innovative program is that it integrates wheelchair motions with the flowing movements of TCC to transform the wheelchair from an assistive device to a tool of empowerment and artistic expression. Dr. Guo's program was debuted at the 2008 Paralympics. The wheelchair/adaptive Tai Chi program Dr. Guo developed has been recognized by many medical/rehab and disability communities in the world. Since 2016, supported by the Adaptive Sports Grant program of USVA, Dr. Guo, patterning with Dr. Johnson has been implementing the Wheelchair/Adaptive Tai Chi for Veterans instructor training program across the country. As of March 2020, this training program provided the instructor training to close to 500 VA healthcare providers who worked at more than 50 VA Medical Centers/facilities across the United States and territory.
Prior to joining the UTC faculty team, Dr. Guo served as a lecturer in the Department of Social Medicine of Harvard Medical School and the Director of Clinical Studies at New England School of Acupuncture. He specializes in applied medical anthropology and with a focus on applying traditional healing knowledge to develop intervention programs to promote physical and psychological well-being among vulnerable populations.
---
---
BIO: WILLIAM "JOHN" JOHNSON
Dr. William "John" Johnson began studying Tai Chi with Dr. Zibin Guo in 2001 and later served as president of the Chattanooga Tai Ji Community for several years where he remains as an advisor to the board of directors. He serves as president and founding member of the non-profit organization Adaptive Tai Chi International. In 2008 John was chosen by Dr. Guo to be the lead instructor in a research project co-sponsored by the University of Tennessee at Chattanooga and Siskin Hospital for Physical Rehabilitation designed to document the benefits of seated Tai Chi for patients with stroke and spinal chord injuries. That program was so successful that he continued to teach it for 8 years. He also collaborated with Dr. Guo in developing seated Tai Chi forms specifically for people suffering with low back, neck, and shoulder pain.
John has taught continuing education classes for Occupational Therapists, Physical Therapists, and Chiropractors in several states. In 2016 he assisted Dr. Guo in establishing and teaching the first Wheelchair Tai Chi program for disabled veterans which began at the York Campus Veterans Hospital in Murfreesboro, TN. with a grant from the Department of Veteran's Affairs. He has continued those classes weekly ever since. John has made presentations on the benefits of Tai Chi for Fall Prevention and in reducing back pain. He has taught at least 3 different community based classes per week for ambulatory participants for the last few years.
Dr. Johnson has been a licensed Chiropractor since 1980 after having graduated from the University of Tennessee in Knoxville Cum Laude in 1973 and from Sherman College of Chiropractic Magna Cum Laude in 1979. He is also a Fellow of the American Board of Chiropractic Orthopedists as well as having become a diplomate of the International Academy of Clinical Acupuncture and the American Academy of Pain Management.
---
---
BIO: ROBIN GEORGE
Robin H. George began her practice of Tai Chi under the tutelage of Dr. Zibin Guo's Certified Senior Instructor, Steve Long in 2006.  This was followed quickly by direct study with Dr. Guo which continues to this current date.   She has actively served on the Board of Chattanooga Tai Ji Community as an adviser since 2009.  She is also on the Board of Adaptive Tai Chi International where she has served as a advisor since 2018.
Through her service with Applied Tai Ji Community she was an instructor for employees of the local Area Agency on Aging and Disability.  This program, with focus on flexibility and fall prevention provided a seated Tai Chi form to be taught at local senior centers.  She was also an instructor for Tai Chi in The Park, a City of Chattanooga sponsored event to teach and introduce Tai Chi to residents of Hamilton County through the Hamilton County Parks and Recreation Department.  
She is a certified instructor for Adaptive Tai Chi Chuan and provided refresher courses in 2019 at various VA Centers  as well as a 2 day seminar held in Chattanooga through the Adaptive Sport for Veterans with Ambulatory Disability grants.    
Robin received her Bachelor of Science in Nursing from the University of Tennessee at Chattanooga.  She has worked in the field of Nursing for the past 40 years.  She is currently a Population Health Coach and certified in Motivational Interviewing.
---
---
BIO: TAG GEORGE
Thomas "Tag" George began studying Tai Chi with Steve Long in 2006 and has continued his studies with Dr. Zibin Gou up to the present. In 2009 Tag received his Tai Chi Instructor Certification from Dr. Guo and has continuously taught for Chattanooga Taiji Community since then. Tag was an instructor of Applied Tai Chi for employees of senior centers for the area agency on aging and disability, taught "Tai Chi in the Park" for Hamilton County Parks and Recreation, and also taught seated Tai Chi for the Hamilton County Health Department. In 2019 Tag was certified as an instructor of the Adaptive Tai Chi Wheelchair Tai Chi Form, teaching refresher courses of that form to healthcare providers under a grant from the US Veterans Administration and helping to teach a seminar as a part the same grant.
Tag is currently Vice President of Adaptive Tai Chi International. He has served as a board member of the Chattanooga Taiji Community and is currently its Vice President. 
Tag has a Bachelor of Science degree from Georgia State University and an Associate Degree in CAD/CAM from Chattanooga State Technical Community College. He has been employed as a Mechanical Design Engineer at a construction equipment manufacturing company for the last 25 years.
---
---
BIO: BETH HERRING
Beth Herring has been studying Tai Chi with Dr. Guo since 2012. She is certified in the Adapted Tai Chi Wheelchair 13 and 7 forms, and is an instructor for the Chattanooga Adaptive Tai Chi for Veterans class. She is a founding member of Adaptive Tai Chi International, for which she currently serves as the board Secretary.
Beth has a BFA in dance from SUNY-Purchase and is active in the dance community in Chattanooga, TN. She is a physical therapist and is Site Director at Ascension Living/Alexian PACE.
---
---
BIO: JAMI LOWERY
Jami has studied tai chi for 12 years. She is certified in the Adaptive Tai Chi Wheelchair 13 and 7 forms as well as a 4 form for office workers. She teaches the adaptive form for office workers at BlueCross BlueShield of Tennessee. Jami is a founding member of Adaptive Tai Chi International and currently serves as the webmaster.
---
---
BIO: GREG SCHMIDT
Greg Schmidt began studying Tai Chi in 2013 and became a certified instructor in 2014. Greg began leading a Tai Chi program at the Dallas, Texas VA in 2016 where he has since taught hundreds of veterans. In 2019 Greg joined the Adaptive Tai Chi program and has led refresher courses in Amarillo, TX, Bonham, TX, and Evansville, IN. Greg has also assisted in the annual advanced trainings in Chattanooga since 2019.
---
---
BIO: KAREN WILSON
Karen Wilson began her ongoing journey with Tai Chi in 2002, when she enrolled in a beginning class taught by Certified Senior Instructor Mr. Steve Long. She has continued her study of Tai Chi with Dr. Zibin Guo up through the present time, learning a variety of standardized and adaptive forms. Karen was certified as an instructor by Dr. Guo in 2007.
Her other training includes: the week-long International Tai Chi Chuan Symposium at Vanderbilt University (2009); the Mind Over Body Seminar (2011) hosted by Dr. Zibin Guo and Chattanooga Tai Ji Community; and Therapeutic Tai Chi (2014) - from a physical therapy perspective. Karen has also received training and certification from Dr. Guo in 2016, for teaching the Wheelchair/Adaptive Tai Chi (13 Form).
Since 2016 she has both assisted and taught the 13 or the 7 Adaptive Forms to Veterans. Weekly classes at the University of Tennessee campus are now conducted virtually with Veterans. In August 2020, she was one of the instructors for the 2020 Summer Adaptive/Wheelchair Tai Chi for Veterans Virtual Instructor Advanced/Certification Training Program.
Karen has taught Tai Chi in a variety of other community settings and events. These included short introductory demonstrations and participation for groups throughout the Chattanooga area. She has also presented a variety of regular and adaptive classes in different venues. Until recently, weekly adaptive Tai Chi had been offered to eligible participants of Erlanger Hospital's Pulmonary and Cardiac Rehabilitation Center
Besides her experiences with learning and teaching Tai Chi, she was a founding member of both the Chattanooga Tai Ji Community and Adaptive Tai Chi International. Karen served 4 years as secretary at CTJC and has been treasurer at ATCI since 2016.
Karen is a retired Speech/Language Pathologist after 40 years working in this field. She received both her BA (1972) and her MS (1973) from the University of Michigan, Ann Arbor.
---